September 22, 2017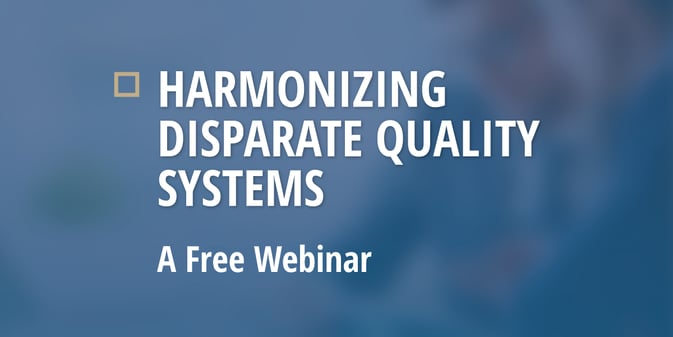 Join Larry Stevens, RAC for a free webinar presentation covering the major topics of quality system harmonization.
Larry has held almost every field position within FDA during his 21-year career with the Agency. He has over 18 years of experience in the medical device industry, rising from an RA Manager to Vice President of RA/QA/Clinical for major class III device manufacturers.
In this webinar, Larry unpacks the big decisions that lie ahead of company leaders before and during a merger, acquisition, or technology transfer and presents a model for companies to follow.
You'll learn:
• Whether to centralize or decentralize the quality system
• What factors go into making an informed decision
• What to include during due diligence
• Important regulations to adhere to
• How to identify and overcome common challenges when absorbing an incoming quality system
• How an experienced third party consultant can offer a fresh perspective and present strategies gleaned by working with other organizations
Watch a sample of the presentation below and head to our webinar sign up page here to watch the full presentation –– free.