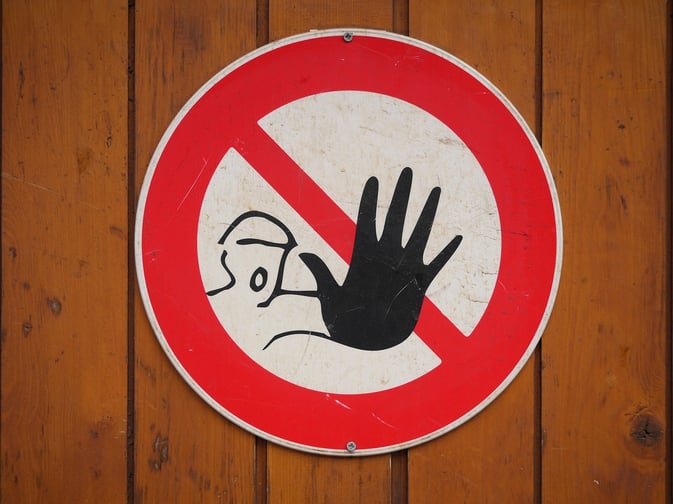 As of August 2017, the FDA has released 225 warning letters since the beginning of the year. The summary below reveals trends and patterns in FDA's recent inspection and enforcement activity.
Most Common FDA Warning Letter Deviations in 2017
Adulterated products, insanitary conditions, and misbranded products topped the list of most frequent compliance violations throughout the drug and food industries.


FDA Warning Letters by the Numbers
Of the 225 warning letters released so far this year, approximately 80% (181) were issued to domestic manufacturers while the remaining 20% (44) were received by international manufacturers. 106 cGMP have been recorded thus far.
Free White Paper: The Emergency Guide to FDA Warning Letters & FDA 483
Roughly half of these warning letters have been issued to pharmaceutical manufacturers, followed by the food and beverage industry (26%), the tobacco industry (16%), medical device companies (5%) and animal/veterinary product manufacturers (2%).


A Closer Look at Recent Warning Letters
Significant violations of Current Good Manufacturing Practice (CGMP) regulations, adulterated and misbranded product
A contract manufacturer of children's teething tablets was sent a warning letter after several significant CGMP violations and adulterated products were observed by inspectors. The FDA also uncovered misbranded product that contained excessive levels of a potentially harmful ingredient.
cGMP violations observed:
• Failing to test product received from a supplier for any quality data, including identity, before using it in production
• Failing to perform conformity testing without a certificate of analysis
• Failing to establish sufficient procedures for production and process controls to ensure drug products have the identity, strength, quality or purity they are represented as having
• Insufficient process validation around production procedures
• Improperly qualified analytical standards for identity testing
• Failing to show processes are able to reliably produce finished drugs that consistently meet label claims through process validation
Agency response:
The FDA informed the drugmaker to implement a scientifically sound program that appropriately identifies and controls sources of variability so that finished product consistently meets quality attributes and label claims.
Need a qualified third party professional to assist in improving your Quality program to meet compliance requirements? Contact us today to find an experienced consultant.
Serious deficiencies in Postmarketing Adverse Drug Experience (PADE) reporting requirements and safety monitoring
The FDA issued a warning letter to a pharmaceutical manufacturer after inspectors uncovered serious deficiencies in PADE reporting requirements.
cGMP violations observed:
• Lack of protocols in place outlining how it and its pharmacovigilance vendor comply with PADE regulations and how incoming adverse drug experiences (ADEs) are assessed
• Outdated procedures that placed responsibility for adverse event evaluation on a defunct service provider and referenced obsolete MedWatch forms
• Procedures lacked measures to assess product complaints for adverse drug experiences
• Failing to outline practices for the exchange and evaluation of safety information with business partners
• Failing to submit 15-day alert reports for its until the time of the inspection (one report being 913 days late)
Agency response:
Despite providing a standard operating procedure indicating that the pharmacovigilance provider is responsible for receiving and reviewing ADEs and preparing 15-day alert reports, the FDA said it failed to provide a corrective action plan to prevent similar violations in the future and determined the Form 483 response was inadequate.
Specifically, the company's new procedure failed to address how it will investigate ADEs for reportability and failed to designate responsibility for who makes the final determinations of seriousness and expectedness.
Need CAPA assistance following a compliance problem? Contact us today to connect with an experienced Quality professional.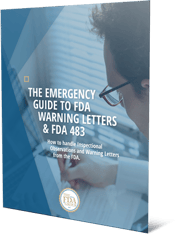 Download our free white paper
and learn everything you need to know to resolve compliance problems and engage regulators following a warning letter or FDA Form 483.