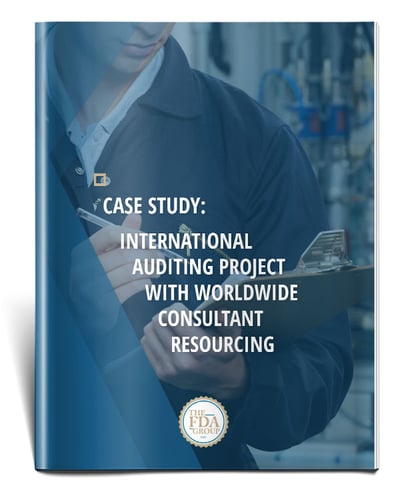 Learn how The FDA Group partnered with a healthcare product company to support a series of international Quality Audits to assess both Good Manufacturing Practices (GMP) and Good Clinical Practices (GCP) throughout the United States, Europe, Asia, and the Middle East.
The FDA Group identified and selected almost a dozen auditors offering specific expertise to address the particular needs in various international locations.
The audits provided insight into particular areas of concern for sites around the world. Each of the GMP and GCP audits, and subsequent reports generated, offered company and department leaders clear and practical information regarding the strengths and weaknesses of their quality system as they related to both national and international quality standards.
The company continues to engage The FDA Group for its GMP and GCP auditing needs.