Supporting a quality system requires the right resources and enough of them to satisfy the management demands of your particular system.
These personnel qualification requirements are laid out in 21 CFR 211.25, which covers personnel operating in both quality and manufacturing roles as well as those managing and supervising them.
In particular, the regulation sets out requirements for education and training, as well as the number of personnel needed to perform required tasks and duties.
In this quick guide, we lay out a few critical points to consider when ensuring your resources are adequate along with advice for filling resourcing gaps to keep systems compliant and fully managed.
21 CFR 211.25 Compliance At-a-Glance
In Fiscal Year 2018, 21 CFR 211.25(a) "Training, Education, Experience overall" was the 13th most-frequently cited inspectional observation during the FDA's inspections of drug manufacturers. For reference, this is out of 391 total inspectional observation citation types listed on the FDA's FY2018 Inspectional Observation Data Set (via fda.gov).
We've pulled each of the 21 CFR 211.25 citations and their frequency throughout the fiscal year in the chart below.
21 CFR 211.25 Drug Citations in FY2018
| | | | |
| --- | --- | --- | --- |
| Reference Number | Short Description | Long Description | Frequency (FY2018) |
| 21 CFR 211.25(a) | Training, Education, Experience overall | Employees engaged in the [manufacture] [processing] [packing] [holding] of a drug product lack the [education] [training] [experience] required to perform their assigned functions. Specifically, *** | 47 |
| 21 CFR 211.25(a) | Training—operations, GMPs, written procedures | Employees are not given training in [the particular operations they perform as part of their function] [current good manufacturing practices] [written procedures required by current good manufacturing practice regulations]. Specifically, *** | 41 |
| 21 CFR 211.25(a) | GMP Training Frequency | GMP training is not conducted [on a continuing basis] [with sufficient frequency] to assure that employees remain familiar with CGMP requirements applicable to them. Specifically, *** | 22 |
| 21 CFR 211.25(c) | Inadequate number of personnel | The number of qualified personnel is inadequate to [perform] [supervise] the [manufacture] [processing] [packing] [holding] of each drug product. Specifically, *** | 9 |
| 21 CFR 211.25(b) | Supervisor Training/Education/Experience | Individuals responsible for supervising the [manufacture] [processing] [packing] [holding] of a drug product lack the [education] [training] [experience] to perform their assigned functions in such a manner as to assure the drug product has the safety, identity, strength, quality and purity that it purports or is represented to possess. Specifically, *** | 7 |
Source: fda.gov
The takeaways here are simple but critical, especially given their frequency: regulators are actively looking to assure enough personnel is on staff to perform tasks and fulfill duties required of the system. Also, investigators are looking to assure the team has the qualifications and skillsets necessary to do that work.
Given these expectations, every individual must be fully educated and qualified to perform the specific tasks they are assigned. The education and training quality personnel receive should, among other priorities, offer practical instruction into the quality outputs of the processes within their system.
In addition to having the appropriate qualifications/skillsets, this inspectional data shows it's also important to maintain a team that is right-sized to meet your specific compliance requirements as well as those of your particular business.
Resourcing Expectations from the Quality Systems Approach Guidance
In addition to 21 CFR 211, the FDA's pivotal 2006 guidance document, Quality Systems Approach to Pharmaceutical CGMP Regulations, provides further guidance on resource requirements for supporting the quality system. The guidance highlights the importance of appropriate resource allocation, drawing a direct connection to CGMP compliance:
"Appropriate allocation of resources is key to creating a robust quality system and complying with the CGMP regulations."
The guidance goes on to lay out specific expectations for maintaining the resources necessary to perform critical quality system duties and responsibilities:
"Under a robust quality system, sufficient resources should be allocated for quality system and operational activities. Under the model, senior management, or a designee, should be responsible for providing adequate resources for the following:



To supply and maintain the appropriate facilities and equipment to consistently manufacture a quality product

To acquire and receive materials that are suitable for their intended purpose

For processing the materials to produce the finished drug product

For laboratory analysis of the finished drug product, including collection, storage, and examination of in-process, stability, and reserve samples"
A Strategy for Resource Assessment & Planning
Whether you're looking to resolve a chronic resourcing problem within your unit or want to conduct a proactive assessment, the following steps offer a method for understanding your unit's needs, comparing those needs against the resources you current have, and, if necessary, taking the appropriate steps to fill any gaps.
1. Perform a gap analysis to identify any issues currently within your quality system and whether or not resourcing is the root cause.
Many times, an assessment of the quality system will reveal gaps that can either validate suspected resourcing issues or uncover those that may not have been detected. A well-executed gap analysis can help ensure you're capturing all the needs your quality system demands of your resources. Be sure to use all the tools at your disposal to fully investigate each gap discovered during your assessment, noting those that indicate a resourcing issue.


---
Watch our free webinar to learn more about conducting a thorough gap analysis as well as a step-by-step process for resourcing and implementing remediation afterward.


---

2. Create a skill or competency matrix to identify needs and how they are (or aren't) being met.

A skill or competency matrix is a tool for mapping required and desired skills for a team (or competencies for an individual). These informational grids visualize the required and available skills and competencies among professionals and connect them to the needs of their system in a format that makes it easy to see gaps and misconnections.

To create a matrix, start by listing the known responsibilities and duties the team needs to satisfy to ensure a high-quality product as well as the needs you just uncovered through the gap analysis. Then, evaluate team members on their current skill levels, either through direct surveying or competency testing. Apply this to a visual matrix to spot strengths and weaknesses. Create your own template or use one of the many freely available ones found online (such as this Excel template). When this is done correctly, you should be able to highlight gaps that currently can't be filled.
3. Determine whether resourcing needs are best addressed through training or adding personnel.

With the specific needs now circled on the matrix, the next step is deciding how best to fill them. Since this depends almost entirely on the nature of the need, this step doesn't lend itself to universal advice. However, when deciding how to fill resourcing gaps, take care to weigh the factors of each course of action and how they will impact your team given current workloads.

For example, if training appears to be the best option, be sure that the individual's schedule can absorb not only the time needed for additional training, but also the additional responsibilities going forward. Whenever you're preparing to ask more of an existing resource, workload capacity planning is essential.
4. Consider how contracted resources may offer a more convenient, cost-effective solution.
When additional resources are needed to fill gaps within the team, whether it's for a full-time or project-based role, augmenting your staff with contracted resources (as an alternative to traditional hiring or other staffing options), often aligns particularly well to the needs of life science organizations as it affords greater flexibility and faster access to resources with specific skill sets and experience.
Staff augmentation enables teams to add staff based on the additional skills required to support their initiatives, making it easy to ramp up or ramp down to meet changing demand without shouldering the cost and liabilities of additional full-time employees.
At The FDA Group, we we connect you to qualified life science specialists to build, scale, and efficiently manage projects through a flexible contract staffing/staff augmentation model that better reflects cyclical or project-based demand while infusing new skills and experiences into your team.
Learn more about staff augmentation and contact us get the conversation started. Looking for a resource with specific skills, experience, and competencies? Check out our Consultants page here.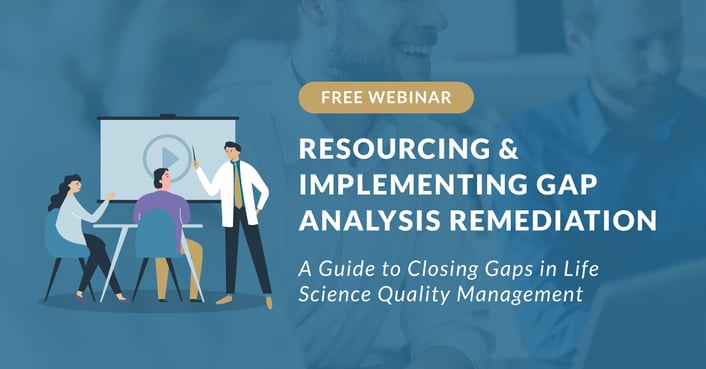 Watch our free webinar to learn more about conducting a thorough gap analysis as well as a step-by-step process for resourcing and implementing remediation afterward.