Read our free Case Study: International Auditing Project With Worldwide Consultant Resourcing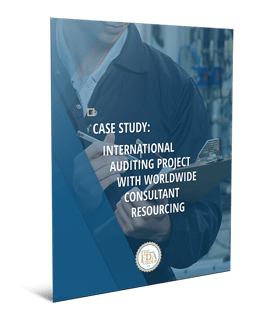 The FDA Group partnered with a semi-virtual healthcare product Company to support a series of international Quality Audits to assess both Good Manufacturing Practices (GMP) and Good Clinical Practices (GCP) throughout the United States, Europe, Asia, and the Middle East.
As a semi-virtual manufacturing organization operating several divisions internationally, the Company lacked the internal staffing and resources to conduct a series of necessary GMP and GCP audits against both national and international quality standards. The Company was in need of a third-party consulting firm capable of staffing a large auditing project and completing the project within five months.
Read our free case study and learn: